Botho University Courses Offered: Botho University's strategic focus is to increase student diversity by attracting international students. Apart from Botswana and Lesotho, we already have a number of students from other countries in the region such as South Africa, Namibia, Zimbabwe, Zambia, Democratic Republic of Congo, and Ethiopia amongst others.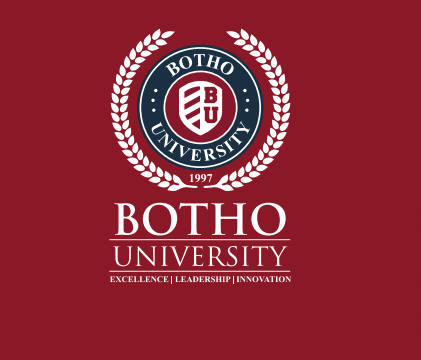 Botho University Courses Offered
Botho University currently offers programmes through six faculties namely Faculty of Business & Accounting, Faculty of Computing, Faculty of Engineering and Applied Sciences, Faculty of Health and Education, Faculty of Hospitality and Sustainable Tourism and Faculty of Graduate Studies and Research.
Botho University also offers a diverse range of programmes for in-service professionals and organizations. Under the Corporate Training Department, there are over 200 short-term professional development programmes.
FACULTY OF BUSINESS & ACCOUNTING
The objective of the course is to enable the student to start a business of her/his own. The course is designed to address important issues faced when starting a company, focusing on critical processes and an in particular processes required in the new firms.
Business Programmes
BSc (Hons) in Business Management
Certificate in New Venture Creation
Accounting Programmes
BSc (Hons) in Accounting
BSc (Hons) in Finance
Professional Accounting Programmes
AAT – Association of Accounting Technicians
ACCA – Association of Chartered Certified Accountants
BICA – Botswana Institute of Chartered Accountants
CIMA – Chartered Institute Of Management Accountants (Member of The Chartered Institute of Management)
CIPFA – Professional Qualification in International Public Financial Management
FACULTY OF ENGINEERING AND APPLIED SCIENCES
BEng (Hons) in Computer Engineering
BSc (Hons) in Jewellery Management and Design
Certificate in Electrical Installation and Maintenance
FACULTY OF HEALTH AND EDUCATION
BSc (Hons) in Health Information Management
Certificate in Child Care
Certificate Level 3 in Health Informatics
Certificate Level 3 in Health Monitoring and Evaluation
FACULTY OF HOSPITALITY AND SUSTAINABLE TOURISM
BSc (Hons) in Hospitality Management
Certificate Level 3 in Rooms Operations
Certificate Level 3 in Food and Beverage Operations
FACULTY OF GRADUATE STUDIES AND RESEARCH
MEd in Higher Education
Post Graduate Diploma in Higher Education (PGDHE)
MSc in Computer Systems Management
Master of Business Administration (MBA)
See also